I thought these things happen only in the Philippines (in 3rd world countries)….
BE WARY of people coming up to you claiming to be Singapore police officers - they may be molesters in disguise.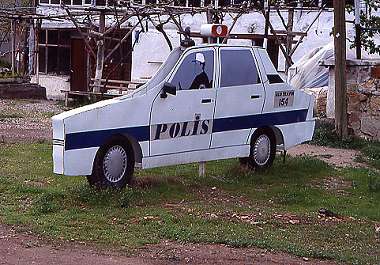 Police on Wednesday said they had noted several reports of outrage of modesty committed by culprits posing as police officers.
In these cases, the culprits would claim to be a police officer and use different reasons - such as checking for drugs, or underage smoking - to conduct a check on the victim, taking the opportunity to outrage their modesty in the process.
Members of the public are advised to check for proof of a police officer's identity through their warrant cards. A genuine warrant card will carry identification features such as the police crest, the officer's photograph, his name and NRIC number.
If in doubt of an officer's identity, members of the public should call 999 for help.
Impersonating a public servant is a serious offence which carries a jail term of up to two years, a fine, or both.
CRIME PREVENTION TIPS
When alone, always stay alert and be attentive to the surroundings. If you suspect that you are being followed, remain calm and proceed to a more crowded area or call the Police to seek help
When approached by someone who claims to be from any government ministry / statutory board, always request to see their identification cards and verify their identity
Do not enter the lift with a stranger. Let the stranger take the lift and wait for the next one; and
When coming home late at night, get someone to meet up with you at a planned location like the bus stop, car park or void deck to escort you home.
source: Straits Times